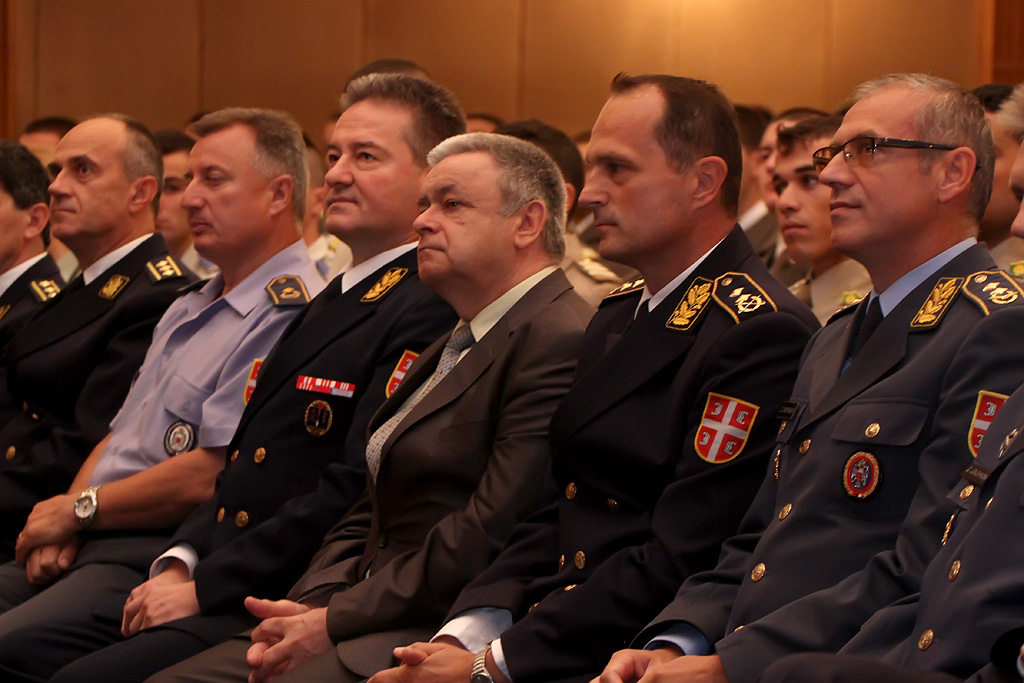 Head of the Military Academy, Major General Prof . Mladen Vuruna presented today diplomas to graduate cadets of the Military Academy's 134th class. The Aviation Cadets The flying insignia to youngest air force cadets were awarded by the Chief of Staff of the Air Force Command and Air Defence , Brigadier General Dejan Joksimovic.

The ceremony was attended by Deputy Minister for Human Resources Jovan Mijakovic , Rector of the University of Defence Lt. Gen. prof . Miodrag Jevtic, Head of Human Resources GS Major Slađan Djordjevic , including numerous representatives of the Ministry of Defense, the Army of Serbia , University of Defence , the delegations of the military academies of France, Germany, Czech Republic , Slovakia and Algeria , as well as parents, relatives and friends of graduates.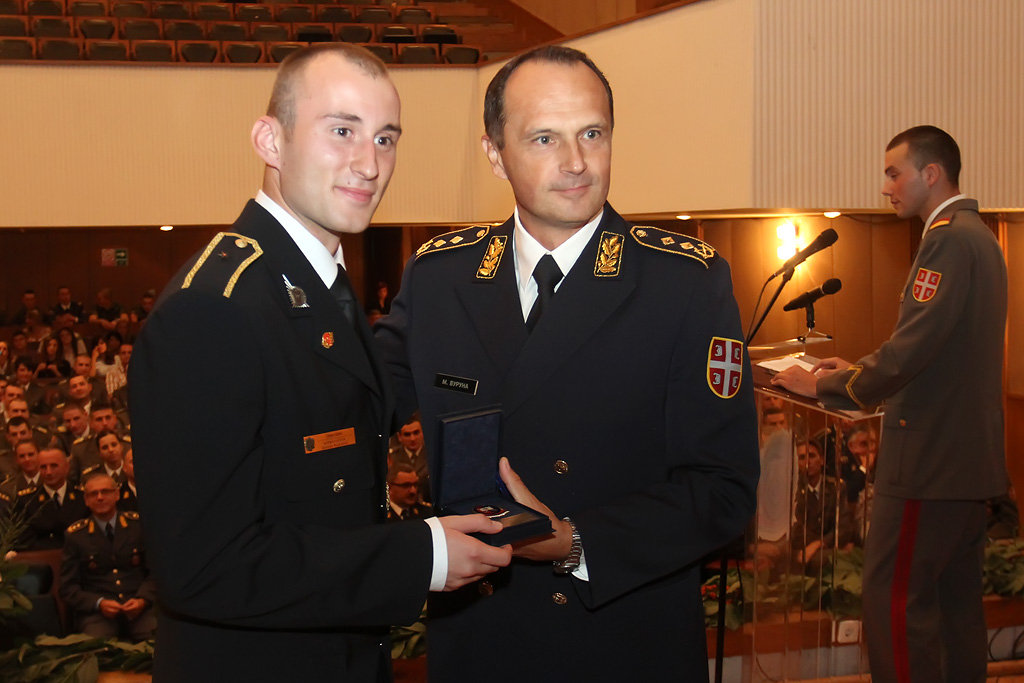 General Vuruna handed the badge of the Military Academy to the best cadet from foreign armed forces Dusan Rudovic .

The following are the top cadets of the 134th class of the Military Academy Sibinović Jovan , born 18 May in 1990 in Knjaževac ,GPA 9.56 , who finished air force study program, Sinisa Cabarkapa ( 9.36) , was born 15 February in Zrenjanin, in 1990, also in the air force studies and Dimitrije Becarevic (9.33), born on 18 October in 1990 from Zagreb, in the defense logistics program .

The Rector of Defense University presented the awards to the best cadets for success in study programs and dean of the Military Academy, Colonel Dr. Boban Djorovic awarded the award for the best thesis.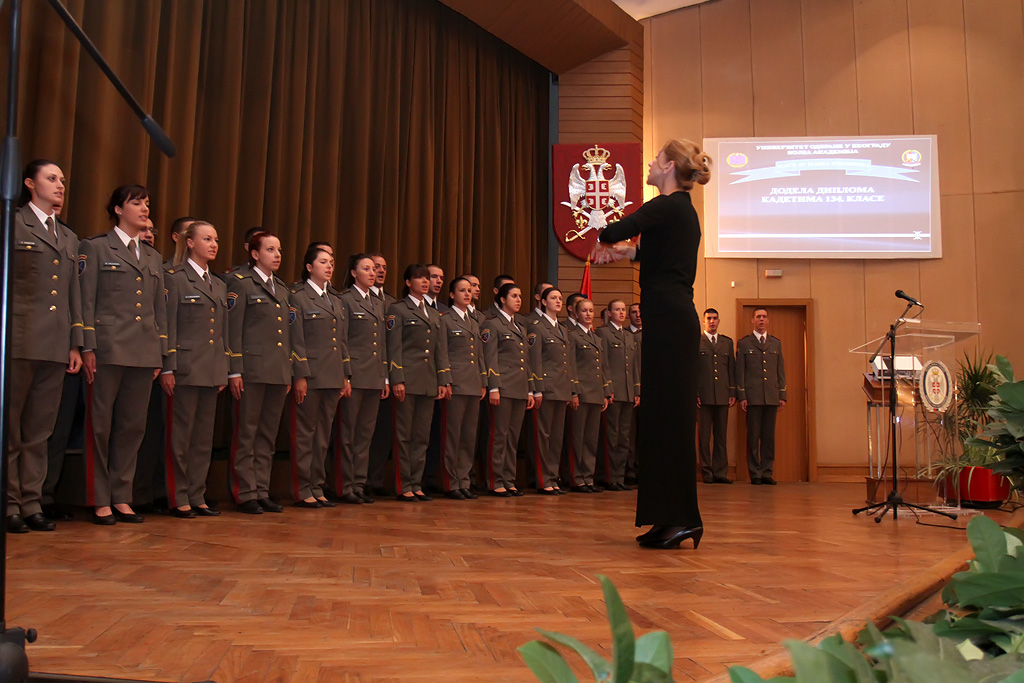 Another novelty, is that in the past few years the cadets' knowledge of English is also tested . On tests of knowledge, according to STANAG 6001 , the best results were achieved by cadets Miodrag Zivkov , Aleksandar Vidakovic and Dusan Savic. They were presented with acknowledgments by the Head of the Department of Foreign Languages Lieutenant Colonel Dragan Cirkovic .

162 cadets of the 134th class, including four members of the Army of Montenegro , had an overall 7.92 GPA in studies . In addition, they managed to successfully finish all forms of military training and acquire the necessary competence to perform the initial duties in their respective branches and services. An integral part of the four-year training of cadets are numerous visits to foreign military educational institutions , active participation in numerous competitions at home and abroad as well as at national and international scientific meetings and conferences .