26. 05. 2015.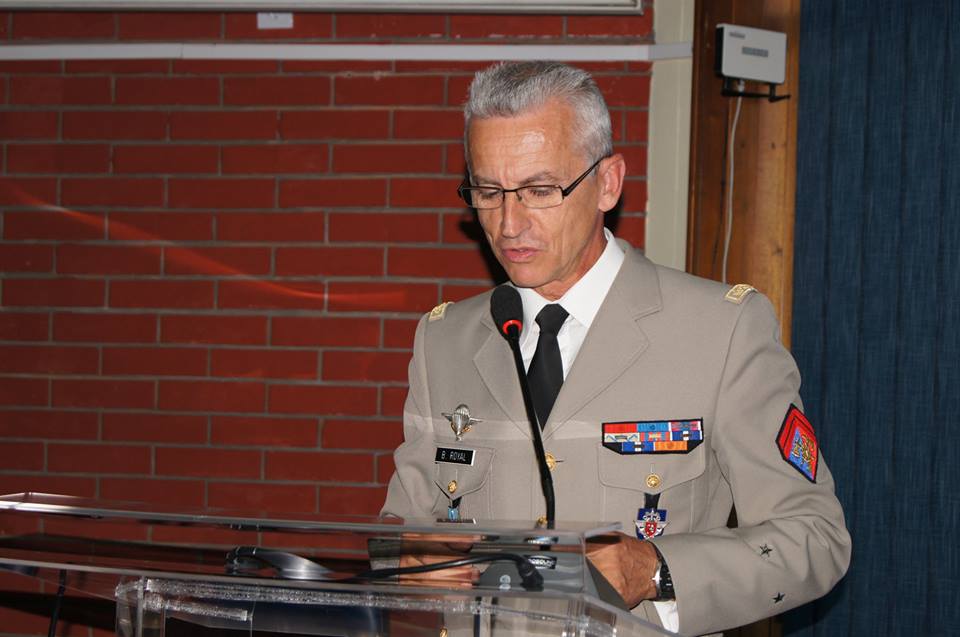 The fifth annual international convention on military morality and military leadership in organization of the International Society for Military Ethics in Europe(Euro-ISME) was opened today at the Simulation Center of the Military Academy.

On behalf of the host, the attendants were addressed by Head of the Military Academy Major General Goran Zekovic, who stressed the importance of military ethics in education and life of every officer. According to him, each future military senior must master the basic terms of morality and ethics, understand the matter of applied ethics and professional military ethics in order to develop necessary capabilities for moral judgment and to be capable to apply the acquired knowledge in crises and in war.

Opening the conference, President of Euro-ISME General Benoit Royal stressed that the topics of this year's conference were "Ethics in military leadership" and "Permanent and current challenges for military leaders".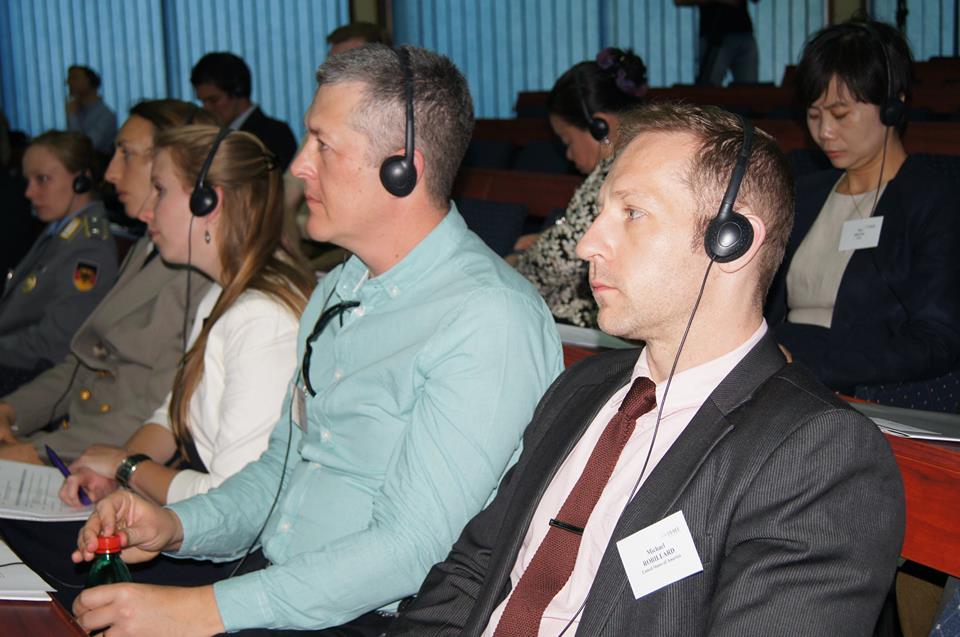 - Ethics should be exemplary at the military command and it should set standards and shape the behaviour of its subordinates. Providing a good example, the superior shows that high ethical demands can be achieved. It is a fact that acts speak louder than words, so leading by example would be the most powerful way of education – General Royal said, stressing that his conclusions were the result of 35 years of his work in uniform. He added that young soldiers and senior staff mostly look up to their superiors that they meet during their training and career. General Royal pointed out that the pattern of command and behavious accepted in pace is also implemented in war.

The attendants were also addressed by Rector of the University of Defence Major General Mladen Vuruna who reminded that, although it had been implemented later as a subject, military ethics represents a part of education of every Serbian officer from the first day of the Military Academy. He stressed that the military profession is an honourable one, and that the Military Academy motto "Honour is our property" is the best proof that Serbian officers are aware of this.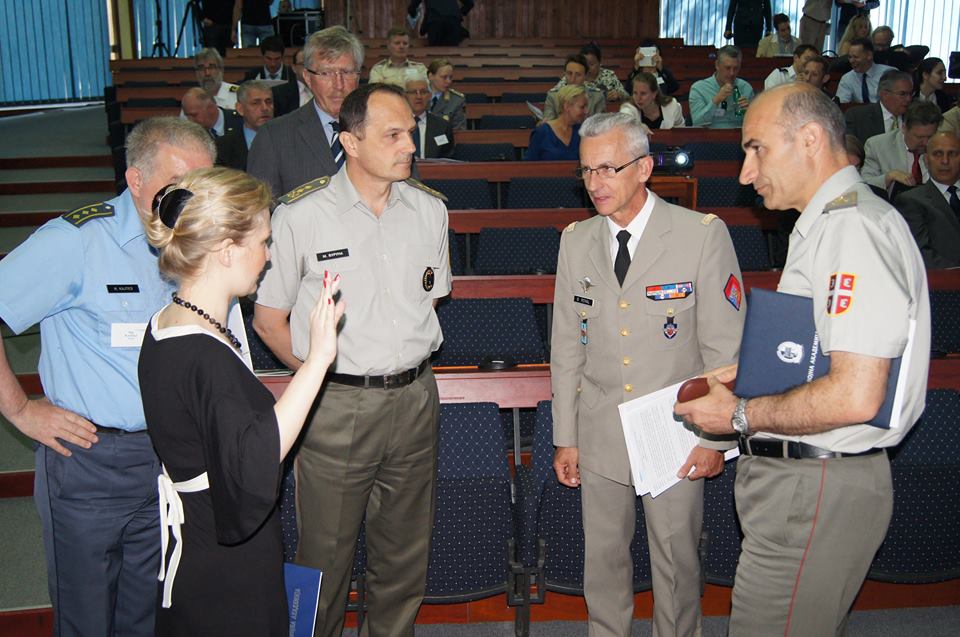 The conference will last until 13th May, and it will welcome representatives of military and civilian institutions from Australia, Austria, Belgium, Brazil, Greece, Estonia, Israel, Canada, China, Colombia, Hungary, Norway, Germany, Romania, the Russian Federation, the United States, the United Kingdom, the Netherlands, the Czech Republic and Switzerland. In the next three days, through lectures and workshops, over 70 participants will exchange practices and experience with other colleagues.

The International Society for Military Ethics in Europe (Euro-ISME) is the first organisation of scientists, academic professors and military practitioners engaged in the field of military ethics, with an emphasis on European countries