07. 12. 2015.
Professor Vajic was returning with his wife and daughter from Ugljevik. At about 300 meters from the turnoff to Pecinci, they saw vehicles standing still. It was clear that something unusual was happening.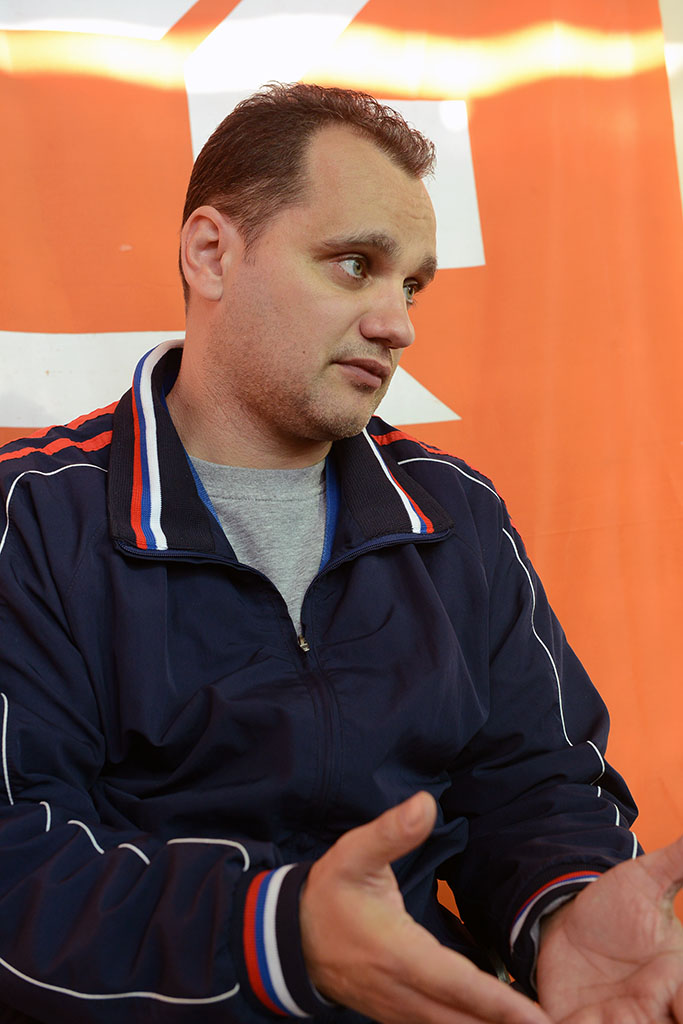 - I saw the line of cars and slowed down. In front of me there were about thirty vehicles. When I approached closely enough, I saw a truck that was one part in the emergency, and the other in the middle lane. My eyes wandered to the pierced berm and cars in the ditch. I had no dilemma. I knew I had to stop and help these unfortunate people, says Professor Vajic describing the terrible scene that he had come across.

He passed the line and stopped a few meters away. O his way he ran into an inspector in civilian clothes, who himself was accidentally there, but had already called an ambulance, the fire brigade and police. Given that around the scene many cars were parked, he was convinced that someone had already rushed to help the injured. He looked around and realized that people were just crossing the scene of the accident, in which, in addition to clear collision traces, there was blood and body parts of one of the killed passengers.

- I went down to the edge of the highway and found a boy of about ten years, who was sitting silently. When I asked him if he was okay, he nodded and said, "Save my brother". Then I saw a macabre scene in the ditch – a wrecked car and several people in it and around it – said the PE professor, adding that he saw only one man out trying to help a boy who was lying on the ground outside the car.

In addition to the completely crushed car, there were two women lying and a boy of about 11 years who was crying because of severe pains and occasionally fainting. In the centre of the car sat an unconscious woman, and in the front seat a girl of 5 years, who at first glance did not give any signs of life.

- First, I unconscious a lady who had a head injury and used my shirt to stop the bleeding and told her to hold it tight, and then I hurried to the children who were in life-threatening condition. Then I saw that the unconscious woman sitting in the middle seat started to twitch uncontrollably. Just a few inches from her neck there was a piece of sheet metal, probably a part of the shattered door. I instinctively grabbed her arm and shoulder and dragged her to the opposite side, says Vajic. Fortunately, firefighters quickly arrived, and to his cries immediately came to the car and cut the sheet.

Then he turned to the girl in the front seat and barely felt the pulse. He pulled her out and asked the driver, who was covered in blood but conscious, to help him and open her mouth. When he saw how improperly he was doing it and that there was a great chance he could hurt her, he took her, laid her on her side and opened her mouth. At the same time he had to help the boy, whose distraught mother just kept screaming for help for her child.

- In the next moment I was kneeling between the two children, holding both of their tongues so they would not suffocate. Both spat a lot of blood. I started shaking because I realized that I had done everything I could, and that doctors had not yet arrived. I knew they would not be able to withstand long without adequate medical care, Sasa says, noting that for the first time in his life he was happy when he heard the sound of sirens.

Doctors and technicians first ran to the children and within a minute or two they intubated them and prepared them for transportation. The lady who was unconscious in the car was now lying on the ground and slowly coming to her senses. The second one, who had hurt her head, was in shock because she lost her mother in the accident, whose corpse was scattered across the highway. Not knowing what to do, Vajic finally lay on the ground beside her and tried to calm her down talking. Soon, another two ambulance teams arrived, and all the injured were transported to hospitals.

After the drama that lasted 45 minutes, Sasha sat in the car with his family and headed to Belgrade. However, his conscience would not leave him a peace. He had to see how the injured were doing. First he went to the Emergency Centre, where one of the injured women recognized him. She asked him to go to Tirsova, because her son was stationed there, and she did not know anything about his condition. It
was only when he visited everyone and was assured that they were all taken care of that he went home.
When a few days later managed to gather the impressions and recollect himself, he was proud of what he had done. He is aware that he gave his maximum and helped as best he could. However, it seems to him that we as a society have "failed".
- I was disappointed that people were passing by but nobody stopped to help, and those who did, only stopped to see what had happened, and not to help. I realize that not everyone knows what to do and how to help, but I cannot understand how no one came up and at least tried to do something, says Vajić, noting that during his time at the faculty of Physical Culture in Belgrade he had gained knowledge in first aid. However, he learned the most from 15 years of working as a professor at the Military Academy, where he learned a lot from the more experienced and older colleagues. Fortunately, during his career, he has not had many opportunities to use this knowledge in practice.
The modest professor of physical culture, popular among fellow colleagues and cadets, says that he did what any other member of the military would do. He is sure that anyone who puts on a uniform or becomes part of this system has an obligation to the society he serves.
On his heroic act a shadow was cast by all those who just silently passed the crash scene, turning their heads away.
A moment of inattention, poor road conditions, speeding ... are just some of the possible causes of traffic accidents. About all that, unfortunately, we think when it is too late, because each of these factors may cost a life. Or several.